Celebrating our 30
th
Anniversary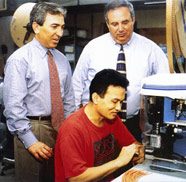 LANCE INTERNATIONAL

Manufacturers of High Quality Cables & Harnesses
Providers of Contract Assembly Services



You're well connected with Lance International

When we say, "You're well-connected," we mean it in several ways.


Our first aim is to make products that work, that connect perfectly to your products. A simple idea, not always so simple to find in execution.
Our connections are your connections. Our supplier relationships throughout the industry and around the world allow us to meet your most demanding design and delivery requirements.
Our team is on your team. From management to shop floor you're connected to people who focus on your work as though they were your in-house resources.
Through these connections we meet your needs for quality, flexible response and innovative design consultation.

Let's connect!